Time to 'Holiday Differently' with Sterling Holidays
As a traveler, I'm always excited to discover not just new destinations, but also new things to do at destinations which I visit regularly. Generally many destinations have the same itinerary which gets boring after a while and the destination loses repeat value. But it is great to know that one hospitality brand has tried to tackle this issue head on by creating curated experiences and discoveries at their resorts not just for new customers but also repeat customers.
I'm talking about Sterling Holidays, which is one of the leading chain of resorts in India. They have been recently rebranded into an experiential holiday company. They strive to make every aspect of their guests' holiday experiences quite different from the previous one. Their main USP is unique destinations, thoughtful service and signature discoveries.
I attended their Bangalore Bloggers meet where it was wonderful to interact with Mr. Peshwa Acharya who is their Chief Marketing Officer with over 3 decades of experience. I loved the passion with which he spoke and explained about how he takes parallels from his own journey as a traveller and incorporates that in to Sterling holidays' strategy to ensure maximum customer satisfaction.
Sterling Holidays has been working on presenting unknown facets of known destinations to their members and guests. This facilitates new discoveries every time someone visits a location. One way they ensure this is by celebrating something called 100 days of joy. This is a calendar of 100 days of festivals and events that give their guests more reasons to smile and celebrate. Along with Indian festivals, they also celebrate days like Yellow Days, Cookery days, etc.
How many of you knew that India ranks 5th amongst the most vacation deprived countries in the world according to Expedia? Slowly this demographic is now changing as young India has more disposable income in hand, flexible work timings and ready to try out new destinations and experiences which their parents didn't try out. 34-50% people in India take over 2 holidays in a year (at least once in 6 months).   Sterling Holidays provides these kind of people wonderful new destinations and amazing new experiences at already popular destinations too.
Today, holidays are more than just accommodation and food. It has become all about Immersive holidays – curated experiences & discoveries. There is an emergence of themed holidays: food, culture, wildlife, nature, adventure etc. Also the new generation are looking for "Brag-worthy" holidays which are Instagrammable.
Sterling Holidays has invested over 250 crores since 2011 in improving their resorts by not just soft refurbishing but also hard refurbishing which ensured that there is a total new look to their already existing resorts plus new resorts which they have taken on lease. This ensures that they have the bouquet of best in class resorts in India.
Some of the unique experiences they have which I liked a lot and would love to explore soon are as follows:
Sterling Dindi resort on the banks of Godavari near Rajamundhry in Andhra Pradesh
At Sterling Dindi resort, you can immerse yourself in the Konaseema culture by visiting a weaver's village and experiencing local cuisine of the land. One interesting activity there is learning to make the famous "paper sweet" (Pootharekulu). Other experiences include popular sight-seeing points along the way and paddy field cycling experience.
Tea trails at Sterling Darjeeling
At Sterling Darjeeling, one can go on a trip to tea estate and learn all about the journey of tea. We can have a tea tasting experience in the tea lounge of the resort and compliment it with some local dishes too.
Heritage trail at Sterling Ooty
At Sterling Ooty, one can journey to experience the lifestyle of the local tribes there called the Todas. There are different workshops like traditional dress making, today hairstyle making, cooking dishes inside Toda hut and of course visiting a Toda temple. The entire experience comes to an end with a hearty Toda meal.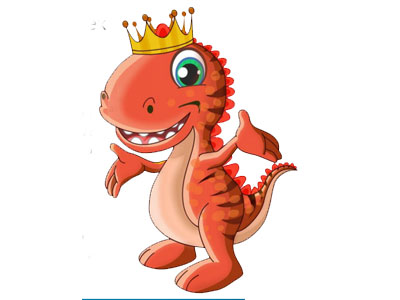 In the rebranding, Sterling Holidays has come up with a new mascot called Raja Rex. It has been named after the T-rex found in Gujarat called 'Rajasaurus Narmadensis'. The characteristics of the Raja Rex are it being cute, naughty and inquisitive. This mascot is a big hit with children too who are key decision makers in holiday planning now a days too.
Finally, I would not be doing justice to my article about Sterling Holidays' concept of 'Holiday Differently' if I don't talk about Holiday Insurance. This is a free door-to-door holiday insurance once you step of your home to spend your vacation at Sterling Holidays, till you get back home. I thought this was a really innovative feature which is quite unique in the industry too.